The Collective 360 is thrilled to announce our eighth annual Coloween event presented at City Hall and The Curtis Hotel! This is the most anticipated and wildest annual Halloween costume party in Denver! The Collective 360 curates unforgettable Halloween events brimming with spine-tingling décor, raucous dance music and state-of-the-art productions. Join us and be a part of this epic, rip-roaring Halloween celebration! You will definitely talk about Coloween 2023 for many years to come. This year, the Coloween team is hosting two separate one-of-a-kind parties – for an all-out Halloween dance gala, linkup with Denver's sexiest socialites at City Hall. This option includes a special performance by none other than world-renowned hip-hop artist – T-Pain! Or if you prefer a more cosmopolitan haunted house style experience – come party at the upscale Curtis Hotel. We recently added this option in an effort to expand our event and diversify the overall Coloween experience. Either way, whichever poison you pick you are guaranteed to have a really good time! With Halloween falling on Saturday this year – which only happens every few years – we are expecting a historic turnout. Secure your spot today before it's too late and celebrate Halloween 2023 in style!
On October 31, from 9PM to 2AM, Coloween invades the swanky Curtis Hotel located on 1405 Curtis Street in downtown Denver. Join us for the classiest twenty-one and over Halloween event in Denver. Think: haunted house meets chic open bar hotel party! Yes, we said it: OPEN BAR! Coloween at The Curtis Hotel is a complete hotel takeover with three ballrooms, six DJs (including Denver heavy-hitters Sammy T, Mikey P, Rob-E-Rob, DJ Live and more) and several sexy theatrical performances. This massive concert-style production is hosted by Fox 31 and Channel 2 Emmy award winning anchor – Chris Parente. The Curtis' haunted hallways will be covered in ghoulish decorations and creepy cobwebs. Enjoy this year's hottest dance music as you explore a labyrinth of haunted house themed breakout rooms, bars and spacious ballrooms. Each uniquely themed room will feature teeth-chattering sound, laser beam lighting effects and blood curdling visuals. Coloween is the most diabolically fun Halloween party in both Denver and in the state of Colorado!
The entire hotel will be infused with festive haunted house vibes. While you peruse our sinister fun house, sip an expertly mixed cocktail from our open bar – The Curtis Hotel will have 28 bartenders dedicated to fast and convenient service to maximize your Halloween party time! If you want to kick it up a notch, you can book an ultra exclusive VIP bottle service table. Each year, these private tables sell-out fast, as there are only a limited number available. Coloween at The Curtis Hotel will be the most wildly hypnotic Halloween party in Colorado – bursting with hair-raising drink concoctions, molten hot beats and devilish dancing! We do adult Halloween the right way! Tickets to this event start at $79 and include access to our OPEN BAR. If you are looking for hot Halloween parties in Colorado or off-the-chain costume parties in Denver – look no further – this is the King Tut of them all!
Over the years, the Curtis has developed a reputation for hosting the best Denver events – and this year's Coloween Denver party will be no exception. At the Curtis, each guest room floor has its own unique motif – with elegant furnishings and luxurious ornamentation. The hotel's eighth floor has a wacky Sci-Fi theme, which is perfect for guests planning on wearing alien or monster costumes! The Collective 360 and Curtis Hotel also offer exclusive play-and-stay hotel packages to ensure your comfort and safety. Pre-game with your fabulous friends or host a wild after-party in your bouji room. However you do it, you will have a blast at the classiest costume party and haunted house in Denver!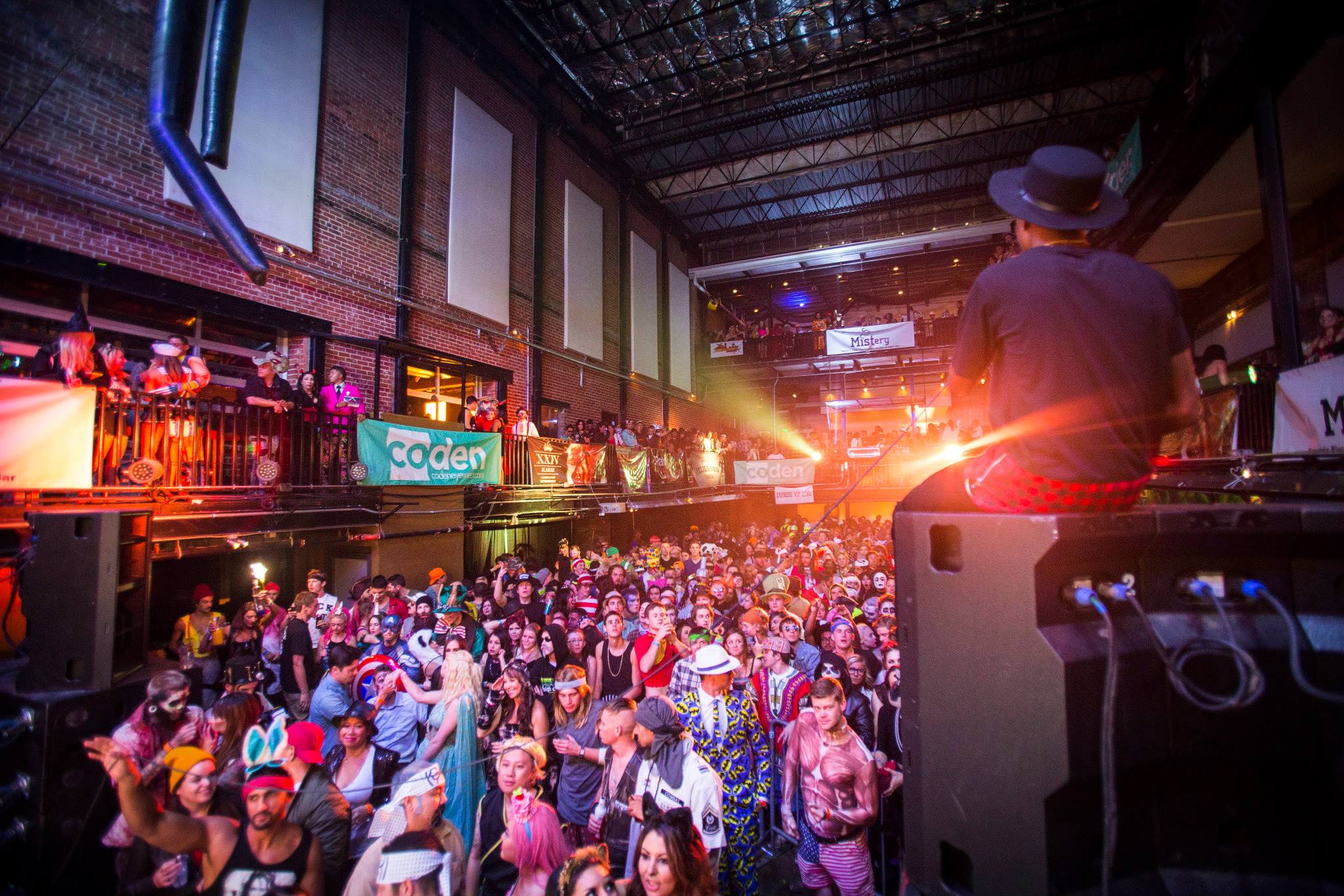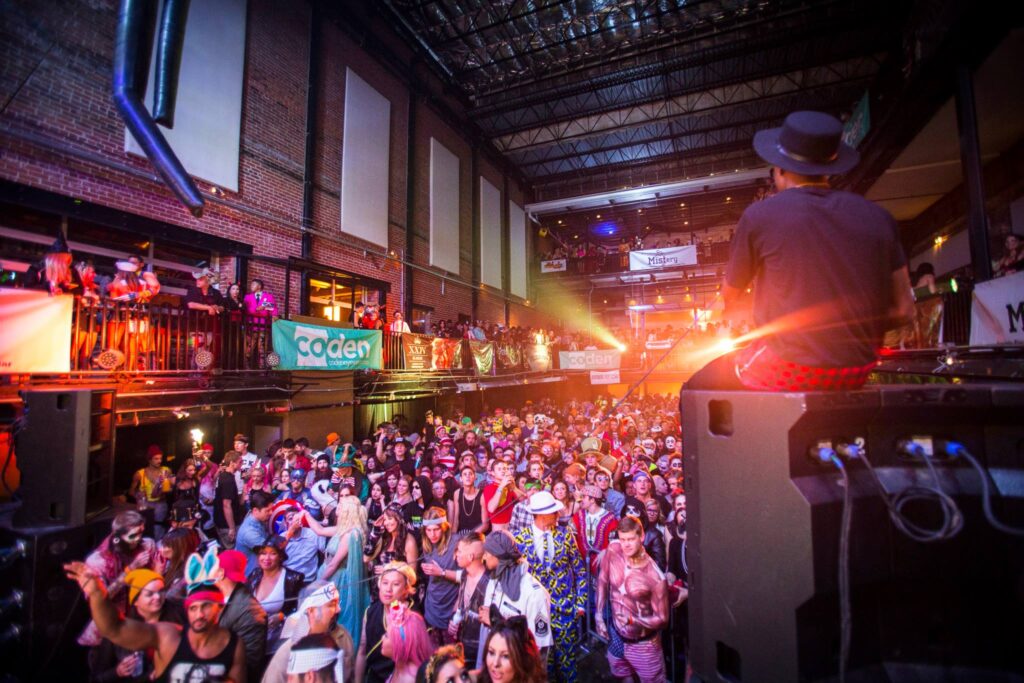 In addition to our Curtis Hotel event, The Collective 360 also hosts another rowdy Halloween party at the City Hall Events Center located at 1144 Broadway. This is the most talked about costume party in the state of Colorado, and has quickly become a Halloween tradition for many Denverites! This year's special headline is a club performance and DJ set by Grammy winning hip-fop rapper T-Pain! Coloween 2023 will be certainly one for the record books. In an effort to maintain a comfortable capacity, we have limited the total headcount to two thousand guests. Space is limited, so buy your tickets ASAP!
In addition to T-Pain, some of Colorado's favorite artists will be performing including Pries, DJ Chonz, K-DJ Above, Bay Baily and more. The City Hall event includes four separately themed rooms, live musical acts, DJs and theatrical performers. Doors open at 9PM and tickets start at $29.00 for General Admission and $59 for VIP!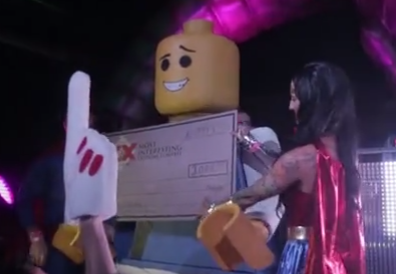 Both parties include a costume contest with a $1,000 cash prize for the winner. We have also chosen Colorado's best DJs to spin top 40, hip-hop, rock, 80s hits and electronic dance music all night long. Coloween 2023 allows you the option to pick your poison. If you are looking for a 'higher-end' adult Halloween party with a good mix of folks in their twenties, thirties and forties (with both couples and singles) – The Curtis Hotel is probably your best bet. Did we mention there is an open bar? Or if you are seeking a younger eighteen to thirty year-old party atmosphere at an enormous concert hall mixed with a special event vibes – City Hall is right for you. How often do you get the chance to see T-Pain perform in front of thousands on Halloween night?
This year's theme is yet to be announced. While we don't require our guests to follow the theme, our staff and performers will be decked out in festive costumes. Also, our decorations and visuals will follow the theme and transform your entire experience into a Denver Halloween event to remember. Get creative a come up with your own sexy Halloween costume theme. Coloween 2013's costume theme was Naughty Nurses, 2014 had all performers in a Voodoo theme. This year's theme is quite possibly the best one yet! Coloween Colorado is the finest of Halloween parties in Denver. Create some lifelong memories and join us for one of the wildest nights of your life!
Coloween 2014 from F4D Studio on Vimeo.