It's time to gather your favorite party crew and sexiest costumes for two of the swankiest Halloween parties in Colorado this year. Whether you're looking for a classy evening of drinks, or a bumping night of dancing, these Coloween events have everything you're looking for on Halloween 2015. For eight years in a row, The Collective 360 has presented Coloween — an unforgettable Halloween costume party in Denver. This year, Coloween brings back Coloween at City Hall Events Center. In addition, since Coloween sells out fast each year, a second venue has been added for 2015 to target the more elite 21 and over crowd: Coloween at The Curtis Hotel.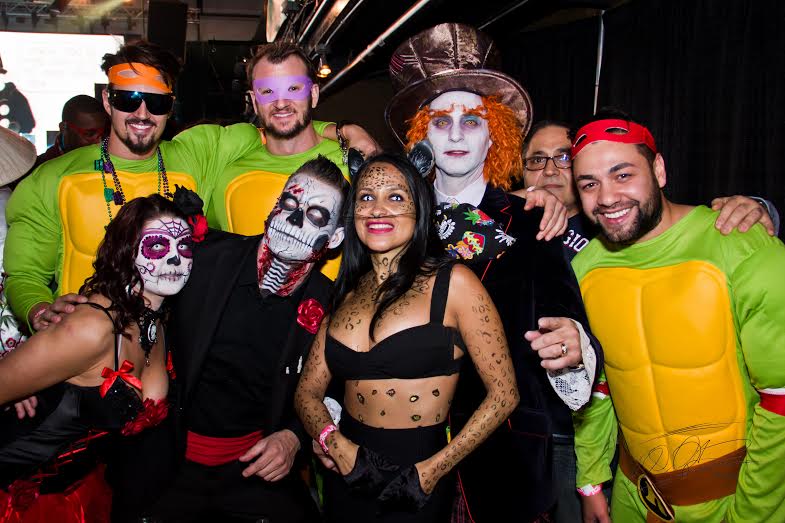 With 7 years in a row of sold-out events, the Coloween team has been dedicated to providing the best party experience for every type of partygoer, which is why this Halloween party has become Colorado's largest! Guests at either event can expect quality drink service from some of the most experienced and professional staff in the Mile High City. Extra bar staff are hired to ensure you can get your drink-on in a timely fashion. Coloween also features some incredible live performances, from local DJs to chart-dominating superstars, guaranteed to make you dance the night away.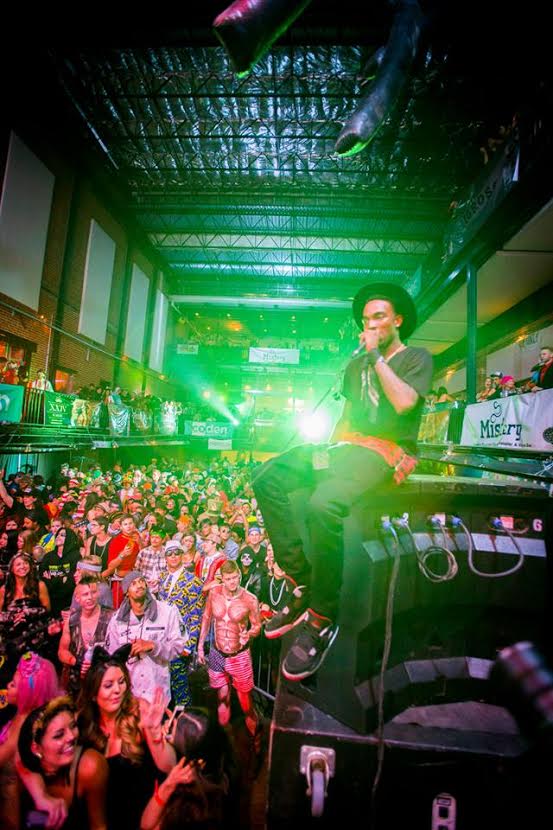 The Coloween team works hard to create an authentic "haunted house" atmosphere complete with spooky decorations, frightening installations and haunted live performers. Sponsored by FLO 107.1, this year's Coloween at City Hall Event Center spreads across the venue's four large rooms — including a billiards room if you need a break from dancing — where you can party the night away in style for Halloween in Denver. Grammy award winning artist and producer, T-Pain, will be performing at the Coloween event in City Hall Event Center — so be sure to purchase your tickets before they sell out.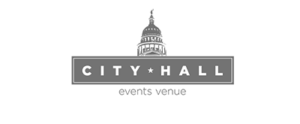 VIP bottle service table reservations will also be available for Coloween at City Hall Event Center! Bottle service guests get their own private entrance in the back of the building so you can quickly join the party. Once inside, you will be greeted by our VIP host, personally seated at your reserved table and served a round of welcoming shots by your waitress to get the party started!
A limited number of Ultra VIP bottle service tables are also available for Coloween at The Curtis Hotel so be sure to make your reservations early. We do our best to accommodate all groups so if you have any questions, please contact us!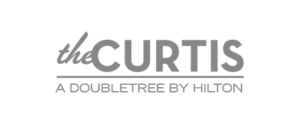 Hosted by Fox 31 and Channel 2's Emmy award winning anchor, Chris Parente, Coloween at The Curtis Hotel offers a very elegant and unique experience for those looking for a more classy evening of partying. Each ticket to this event location starts at $79 which includes an OPEN BAR! If you're looking for an epic Halloween party that won't make you break the bank on booze, then Coloween at The Curtis Hotel is your destination. Not to mention this fierce party is held at one of the classiest and most unique hotels in Mile High City.
The Curtis Hotel in Downtown Denver is unlike any other — boasting an impressive three main ballrooms with over six different DJs complete with professional lighting, sound and visual effects. A variety of creepy hallways and dark rooms are open for the event to help you float through the array of Halloween décor while encountering the various frightening theatrics and performances. If you plan to play it safe and stay the night at The Curtis, you can purchase a hotel package and then take the party upstairs. The hotel features a variety of guest floors with state-of-the-art themes, such as Sci-Fi and Horror, to keep the party going in your quarters long after the Coloween event has ended. Guest rooms are also a great place to pre-party before the event begins downstairs.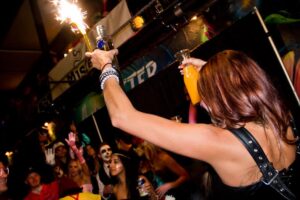 Whether you want to experience Coloween from the middle of the dance floor, a VIP viewing area, or a comfortable bottle service table, the Coloween team has ensured that every guest will receive the experience you want out of Halloween. Come join us this year and be a part of Colorado's largest Halloween costume party experience!
In an effort to accommodate the thousands of people wanting to attend our sold-out Coloween event, we created two separate events this year. Get your tickets now while they're still available — we expect both events to sell out fast!