This year, Coloween brings back Monsters Dance Denver at Stockyards Event Center.
It's time to gather your favorite party crew and sexiest costumes for two of the swankiest Halloween parties in Colorado this year. Whether you're looking for a classy evening of drinks or a bumping night of dancing, these Coloween events have everything you're looking for on Halloween 2023. For eight years in a row, Collective 360 has presented Coloween — an unforgettable Halloween costume party in Denver.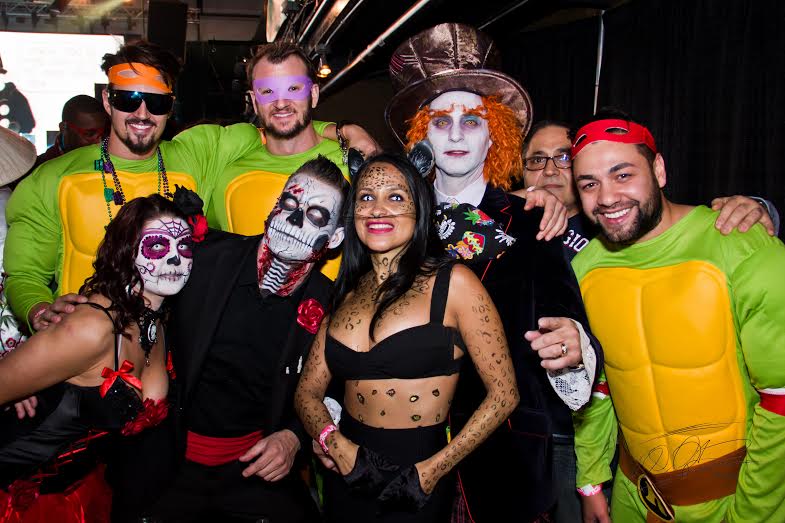 With 10 years in a row of sold-out events, the Coloween team has been dedicated to providing the best party experience for every type of partygoer, which is why this Halloween party has become Colorado's largest! Guests at Stockyards Event Center can expect quality drink service from some of the most experienced and professional staff in the Mile High City. Extra bar staff are hired to ensure you can get your drink-on in a timely fashion. Coloween also features some incredible live performances, from local DJs to chart-dominating superstars, guaranteed to make you dance the night away.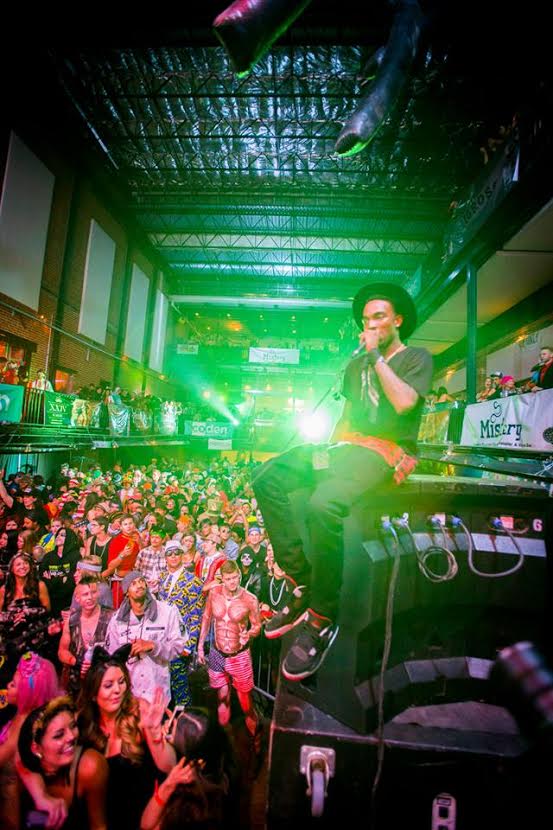 The Coloween team works hard to create an authentic "Halloween Themed" atmosphere with an annual customized theme complete with spooky decorations, frightening installations and haunted live performers..
VIP bottle service table reservations will be available for Coloween 2023! Bottle service guests get their own private entrance so you can quickly join the party. Once inside, you will be greeted by our VIP host, personally seated at your reserved table and served a round of welcoming shots by your waitress to get the party started!
A limited number of Ultra VIP bottle service tables are also available for Coloween at Stockyards Event Center so be sure to make your reservations early. We do our best to accommodate all groups so if you have any questions, please contact us!
Coloween at Stockyards Event Center offers a completely unique experience for those looking for an immersive party. Each ticket to this event location starts at $34 which includes Cashless Fast Bar RFID. Be sure to register your credit card before arriving for fast entry into the party! If you're looking for an epic Halloween party that won't make you break the bank but is a Halloween party experience of a lifetime, Coloween at Stockyards Event Center is your destination. Not to mention this fierce party is held at one of the classiest and most unique venues in Mile High City.
The Stockyards Event Center close to Stapleton is unlike any other — boasting an impressive 50,000 sq/ft of entertainment, restaurants, and shops with six of Colorado's top DJs complete with professional lighting, sound and visual effects. A variety of creepy hallways and dark rooms are open for the event to help you float through the array of Halloween décor while encountering the various frightening theatrics and performances.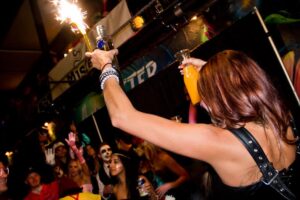 Whether you want to experience Coloween from the middle of the dance floor, a VIP viewing area, or a comfortable bottle service table, the Coloween team has ensured that every guest will receive the experience you want out of Halloween. Come join us this year and be a part of Colorado's largest Halloween costume party experience!
In an effort to accommodate the thousands of people wanting to attend our sold-out Coloween event, Get your Early Entry and Free Drink Hour VIP tickets now while they're still available!