This year's most anticipated Halloween party in Denver features a performance by one of the nation's most talented superstars. This singer, songwriter, rapper, record producer and actor has received countless recognition for his musical accomplishments, including a dozen Grammy Award nominations. The Collective 360 is proud to announce T-Pain will be joining the best Halloween party in Denver — Coloween at City Hall Event Center.
Even if you aren't that familiar with T-Pain as an artist, odds are you've 'gotten-down' to a few of his hit singles over the years. You may have even been lucky enough to catch one of his past Denver events, such as his performance at The Ogden Theater in 2012. His party-lifestyle music serves as the ideal soundtrack for going out in Denver — and this year's Coloween event will be no exception!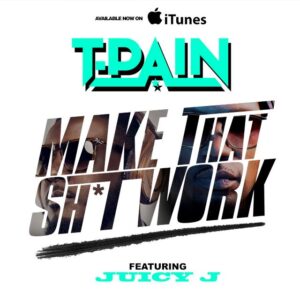 T-Pain's newest album, Stoicville: The Phoenix, is scheduled for release in September of this year — just in time for Halloween 2023. Those in attendance at this year's Coloween event are in for a real 'treat' as you can expect to hear some of the freshest lyrics straight from the mouth of the beast himself. Earlier this month, T-Pain released a new music video for his latest single, "Make that Sh*t Work" featuring Juicy J. While there are tons of Denver events for Halloween 2023, T-Pain's performance for Coloween at City Hall Event Center is not-to-be missed.
Originally from Tallahassee, Florida, Faheem Rashad Najm adopted the moniker "T-Pain" — which is short for Tallahassee Pain — representing the difficult life he endured during his youth. T-Pain began dabbling in music production at an early age, and by age ten, he decked out his bedroom into a mini recording studio complete with a beat machine, four-track recorder and a keyboard. Needless to say, his ten-year-old self was without the infamous Auto-Tune processor which inevitably brought his music into the global spotlight in the mid 2000's.
While some of the nation's most renowned musical talent have publicly criticized T-Pain's vocals as pervasive and talent-less, there is no denying that his music has become something of a pop icon for this generation. T-Pain is responsible for bringing media attention to the auto-tune generation of singers and producers; however, he is also globally renowned for his original talent. T-Pain started rapping in 2004 with Nappy Headz where he recorded a cover to Akon's single "Locked Up" which was titled "I'm Fucked Up." Akon immediately identified T-Pain as a man full of talent and signed him on to his label later that same year.
In 2005, T-Pain switched from rapping to singing when he recorded his 2005 debut album, Rappa Ternt Sanga. The album's lead single, "I'm Sprung," was followed by his second hit "I'm N Luv (Wit a Stripper).' At this point, T-Pain was only just embarking on his journey towards his international, chart-dominating fame.
His second album, Epiphany, solidified his place in the record books in 2007 with the single, "Buy U a Drank (Shawty Snappin')," topping both the Hot 100 and Hot R&B/Hip-Hop Songs charts. The album also featured the single "Bartender" which helped T-Pain further dominate the radio that year. In an interview with the United Kingdom's Blues & Soul magazine, T-Pain explained that he titled his album Epiphany to represent "the moment I released that, to make the best music I can, I needed to just go in the studio and be myself, and not concentrate so hard on following other people's formulas."
2007 was a big year for T-Pain as he collaborated on a variety of songs for other artists, including R. Kelly, T.I., Bow Wow, Fabolous, Chris Brown, Flo Rida, Kanye West and many more rappers. His Kanye West collaboration, "Good Life," won a Grammy Award for Best Rap Song as well as a BET Award for Best Collaboration. In 2008 he released his Thr33 Ringz album followed by Revolver in 2011. Over those four years T-Pain's popularity soared, with dozens of collaborative projects involving some of the nation's top artists, including Ludacris, Lil Wayne, Ciara, 2 Pistols, Rick Ross, Ace Hood, Lil Mama, DJ Khaled, Young Jeezy, Juicy J, Snoop Dog and even country pop singer, Taylor Swift and the comedic group, The Lonely Island.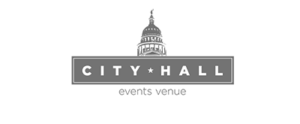 T-Pain is one of the artists that knows how to get the party started — and keep it going all night– so you can expect nothing less from his performance this Coloween at City Hall Event Center. His act is bound to make the best Halloween party in Denver this year. If you're going out in Denver for Halloween 2023, Coloween is the party to attend. Strap your T-Pain eye-patches on, dig out that gold bling and get ready for an unforgettable Halloween party.  Coloween in Colorado isn't just your typical Halloween costume party in Denver — it's a jam-packed celebration complete with live performances, killer drinks and frightening décor.
Purchase your tickets soon because this event will sell out!