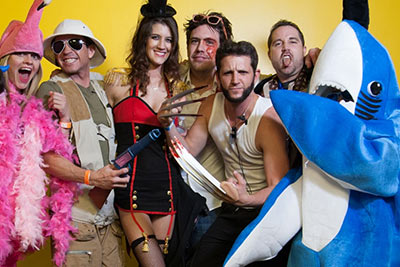 Your best nightmare is almost here — so don't wait to secure your reservation to this incredible Halloween event – purchase your tickets to Coloween 2023 now! Early bird tickets are now available — starting at $79.00 — complete with an OPEN BAR! If only one Halloween event is on your radar this year, it should be Coloween. Rather than waiting for the last minute to grab your pass to Coloween, purchase your early bird tickets so you can focus on what's really important when celebrating Halloween — your costume. This year's Coloween is held at The Curtis Hotel. Costume contests, giveaways, professional bartenders and live entertainers promise to deliver the best Halloween party in Denver.
The first 50 "Couples" tickets purchased will also receive a FREE Dining Out value book for 2023!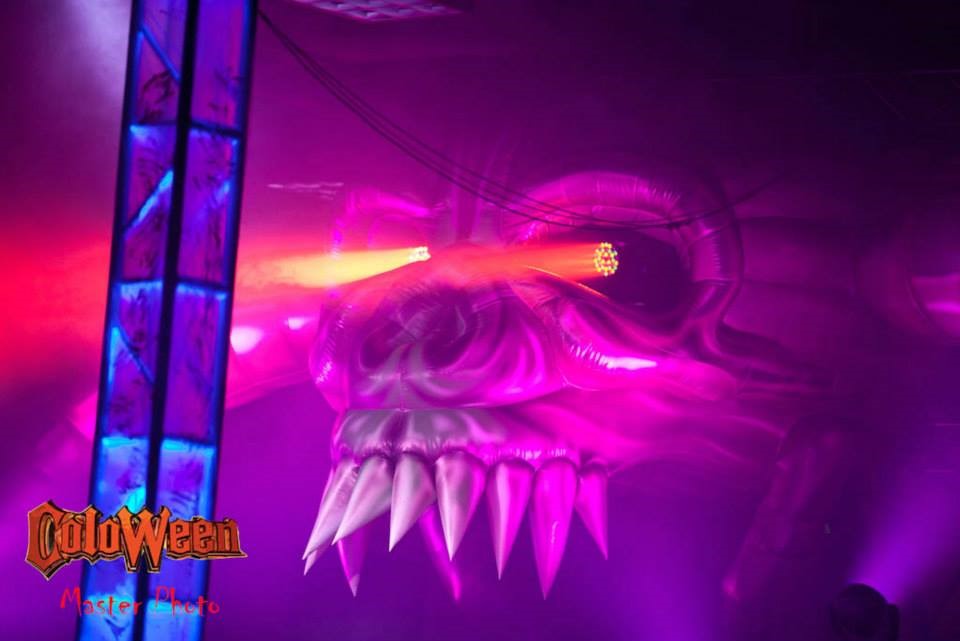 Coloween 2023 is a complete hotel takeover at The Curtis Hotel scheduled for Saturday, October 28th. This 21 and over event delivers a one-of-a-kind Halloween party experience with an OPEN BAR! With multiple rooms, including three large ballrooms, you and your friends are in for a killer Halloween treat! The Halloween event features multiple bars with professional and friendly bartenders ready to fill your glass.
Presented by The Collective 360, Coloween completely transforms The Curtis Hotel into a terrifying haunted house, costume party and Halloween event. The Coloween team works hard to create an authentic "haunted house" atmosphere complete with spooky decorations, frightening art installations and haunted live performers. The hotel will also be stocked with professional lighting, sound and visual effects. Creepy hallways and dimly lit rooms are open during Coloween to facilitate your fun. Halloween décor is also paired with frightening theatrics and performances by live entertainers and actors.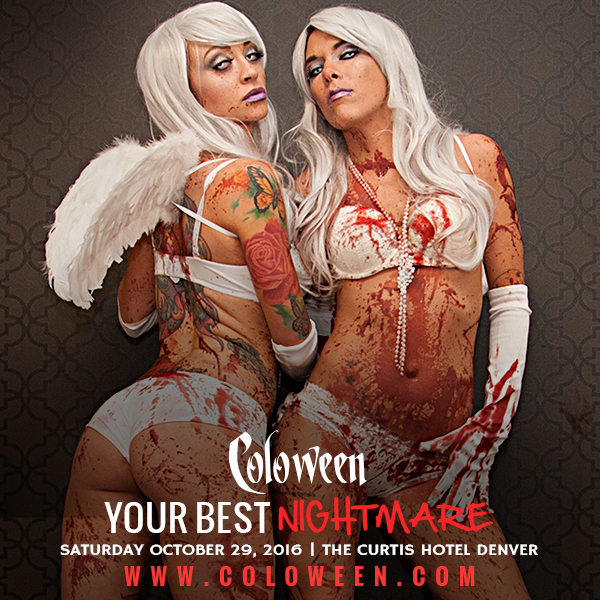 For eight years in a row, The Collective 360 has presented Coloween — the best Halloween costume party in the Greater Denver Area. The event also features a selection of some of the best local DJs in Colorado. This year's Halloween event theme will be announced soon! The scariest and wildest party of the year is on its way to Mile High City!
Grab your early bird tickets today and join us for Colorado's largest Halloween costume party experience! The first 50 couples tickets purchased will receive a restaurant passbook brought to you by Dining Out.

Early Bird Prices (all tickets include open bar):
Early Bird VIP Couples $79.00 + fee
Early Bird VIP Single $89.00 + fee