The best Halloween costume stores in Denver offer a wide variety of costumes, props and inspiration. What is Halloween without the costumes? Finding the perfect Halloween costume is an essential part of Halloween. For your Halloween costumes Denver has a ton of options, whether you're on a budget, looking to go big, or want to rent something spectacular to wear.  The more creative your costume is, the more likely you are to win the Denver Halloween costume contest (with a $1500 cash prize)! Here are the best Halloween costume stores in Denver:
The Best Halloween Costume Stores in Denver
Spirit Halloween
With over 1,000 locations in the US, Spirit Halloween is one of the largest Halloween costume stores in the country. And with over 20 Halloween costume stores in Denver, Spirit Halloween probably has a location close to you. Whether you're looking for the latest pop culture costumes, something from a specific era, or fun group costumes, they're swimming in costume ideas. Along with costumes, they're also a Halloween party store, with indoor and outdoor Halloween decorations, fog machines, lights, props and party supplies.
Reinke Bros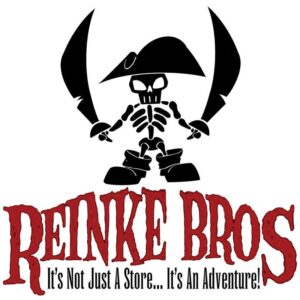 Best known for their spooky haunted mansion, this haunted attraction business is also one of the biggest Halloween costume stores in Denver. With over 20,000 costumes for sale or rent, this is a great place to look if you need something outside the norm. Reinke Bros also comes with a complete selection of masks, wigs, adult and children's costumes, and make-up. They also have theatrical props, lighting, magic tricks and illusions. This is truly a Halloween store Denver has never seen before. If you're looking to win the $1,500 grand prize at Coloween, this could be a good place to find a costume that blows away the status quo.
Arc Thrift Store
Putting together a Halloween costume can be expensive, for the more frugal costume shoppers arc Thrift Store is a good choice. These thrift stores have over 20 locations around Denver and during Halloween they turn into a Halloween costume store Denver residents can use to create great cheap alternatives, with wigs, costumes and accessories. With a 50% discount on Saturday, it's easy to put together a cheaper costume, while giving back to charity and the local community. When it comes to Halloween costume stores in Denver, arc Thrift Store is one of your more budget friendly options.
The Wizard's Chest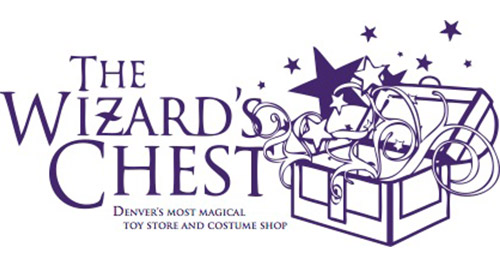 The Wizard's Chest isn't just a children's toy store and magic shop, it also has a ton of costumes for adults, children and pets. Whether you're looking to become a pickle, a pirate, a superhero or a fairy tale character, The Wizard's Chest has got you covered. This Halloween costume store in Denver is open all year, and daily, so they're always available with a great selection.
Gott-A-Costume
Gott-A-Costume is a Halloween superstore and discount store that's also open year-round. Whether you're looking to buy or rent a costume, they have a ton of options for both children and adults. This is a Halloween costume store Denver customers can easily use to find what they need, with everything from costumes, accessories, make-up and even prosthetics. This year they're celebrating their 11th anniversary as a Halloween discount store with special deals.
Disguises
Disguises is a year-round costume superstore packed with thousands of different costumes. Whether you're looking to rent or buy, Disguises has a huge selection of costumes, clothing, wigs, masks, make-up and accessories. This 16,000 square foot store has different sections featuring various themed costumes including a medieval castle, where you can buy Renaissance clothing and accessories, scary dragons and Halloween props, to a Big Top featuring clowns, to Etcetera, a high-class boutique with dancewear, sexy outfits and high end costumes. Disguises is a Halloween store Denverites can be sure has what they need.
Goodwill
If you want to find a costume that doesn't break your bank, Goodwill is another good alternative. With over 30 locations, it's one of the easier Halloween costume stores in Denver to find a location nearby. Goodwill brings out their slightly used Halloween costumes, wigs and accessories for the Halloween season, providing a low cost alternative to other Halloween costume stores in Denver. The Goodwill on 21 S. Broadway in Denver has already stocked up with a huge array of Halloween costumes. But be sure to hit these thrift stores before they get picked over.
Crimson Rose Masquerade
If you're looking to step outside the usual costumes and want something unique or crafted specifically for you, Crimson Rose Masquerade is the place. Crimson Rose Masquerade creates formal wear, corsets and one-of-a-kind headpieces made by local artisans. This is a Halloween costume store Denver masquerade lovers would want to check out. If you're tired of the standard costumes, and want to create a real showstopper, then you'll want to stop by.
Party City
Party City is another huge chain across America that stocks up with the latest Halloween costumes during the season. With a ton of pop culture costumes from "Stranger Things," "Star Wars," superheroes or the creepy clown from "IT," Party City has all the newest costume ideas. Along with a variety of group and couple's costumes, Party City is also a Halloween party store, with Halloween decorations and party supplies. If you're looking for Halloween stores in Denver, Party City is a good place to put on the list.
Face Painting for Fun
Want a Halloween costume that really grabs attention? You might want to try professional face or body painting. At Face Painting for Fun, artist Chawna Bolinger will come to your house to give you a custom body or face painting. Get your face professionally painted to stand out from the rest of the costumed pack. Or take it up a notch and become a living piece of art by having your whole body painted. Hit up Chawna or other face painters in the Denver area to get a quote. When it comes to Halloween costumes Denver's party people won't be able to compete with intricate body paint. Imagine rolling up to Coloween with your entire body painted in a bold design, you could end up winning the huge $1,500 costume prize.
Get Some Costume Inspiration:
Grab Your Costume for Denver's Top Halloween Party!
If you're looking for Halloween costume stores, Denver has you covered, whether it's big chains, custom made pieces, crazy costumes to rent, or thrift shops, you're bound to find something that fits your style and your budget. Don't forget to bring your costume out to the big leagues, with a grand prize of $1,500 for the best Halloween costume of the night, Coloween brings some of the best Halloween costumes in Denver. That kind of cash will buy you a lot of fake teeth and crazy wigs for next year.
—
Buy Your Tickets Today!