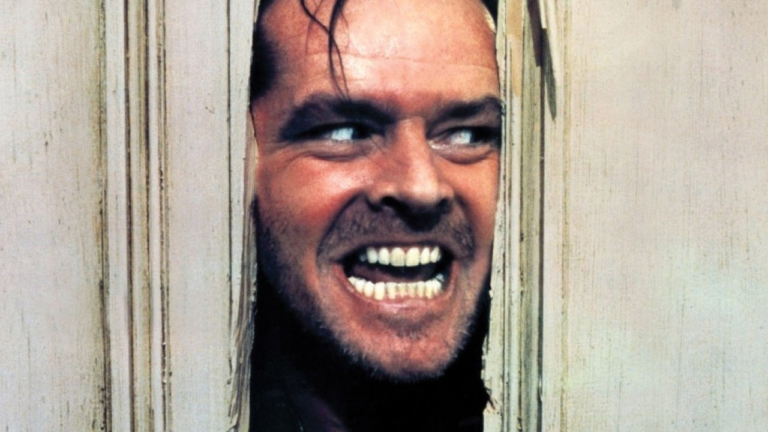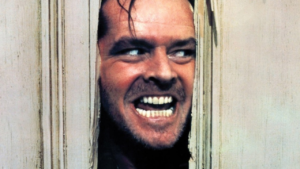 The best haunted houses in Denver Colorado will terrify you and your friends this Halloween season. After all, October isn't complete without a good scare. While Coloween at Stockyards Event Center delivers plenty of frightening décor, themed bars, and an expansive entertainment venue — you can truly test your courage at the various haunted houses Denver has to offer. Whether you're making a horror pit stop to get your adrenaline pumped before attending Coloween (which takes place on October 30th, 2023), or are looking for things to do on Halloween weekend in Denver, be sure to check out our updated list of the most horrifying haunted houses in Denver.
7 Top Haunted Houses in Denver, Colorado
The Best Haunted Houses in Denver 2023
13th Floor Haunted House
We can't list the best haunted houses in Denver, Colorado, without leading with 13th Floor. Named the "scariest haunted house in Colorado" by MTV, the 13th Floor Haunted House brings a whole new level of terror to Denver. This frightening spectacle draws its dark energy from the urban legends of the 13th floor. While most buildings skip or hide the 13th floors due to superstition, the 13th Floor Haunted House preys upon these fears. Located a few blocks North of I-70 and West of Colorado Blvd., brave souls can enter one of the nation's top haunted houses through November 9th, with tickets starting at just $20 a piece.
Haunted Field of Screams
Located in Thornton, Colorado, the Haunted Field of Screams is one of the best haunted haunted houses in the Greater Denver Area. This "Ride to the Riverdale Gates of Hell" features four main attractions, including Condemned, Zombie Paintball Massacre, Dead Man's Maze, and CarnEvil in the Corn. If you're looking for something to get your blood pumping while you anxiously await Coloween 2023, the Haunted Field of Screams will do just the trick. Ticking details coming soon.
Fright by Night (Fright Fest)
From the blockbuster movie, "Us," to the Goosebumps classic novel, "Escape from the Carnival of Horrors," there's nothing quite like being tormented by evil in an amusement park. Part of Elitch Gardens / Six Flags' annual Fright Fest events, Fright by Night promises to deliver "blood-curdling shrieks, shrills and chills" as soon as the sun goes down. Head on down to the amusement park between September 27th and November 2nd to experience one of the best haunted houses in Denver, Colorado. Visit ElitchGardens.com for ticketing info.
The Frightmare Compound
When it comes to Denver haunted houses, it doesn't get much scarier than an entire compound reserved for the most frightening attractions. Since 1983, the world-famous Frightmare Compound has terrified those brave enough to step foot on the haunted grounds. As one of the best haunted houses in Denver, (located in the neighborhood of Westminster), the Coloween crew recommends dropping by sometime before our epic Halloween costume party.  Frightmare Compound tickets start at just $28 for general admission.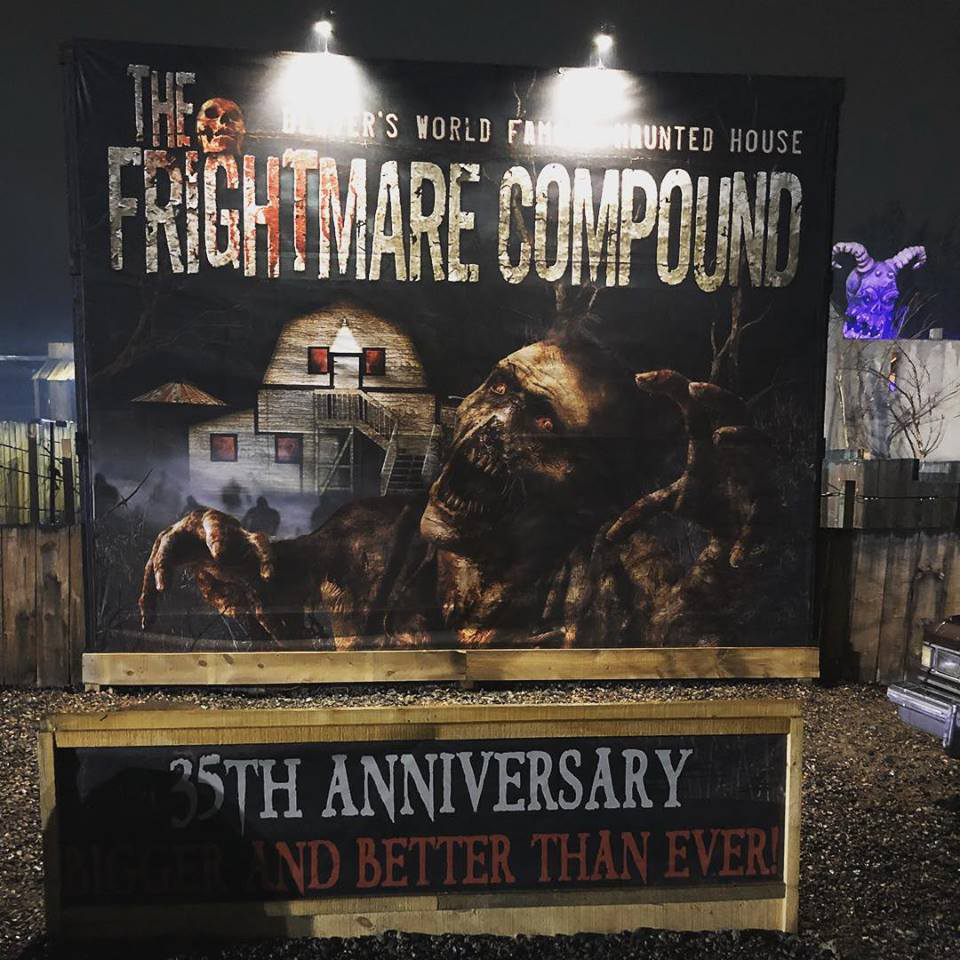 The Asylum Haunted House
Ranked #1 on Discovery Channel's list of the Top 13 Scariest Haunted Houses in the U.S., The Asylum delivers visitors one hell-of-a-scare every year. The Asylum is located off 88th Ave. in Henderson, CO. General admission tickets to this scary Halloween currently starts at $25 and entry is available through the first weekend of November. Be sure to squeeze in a trip to this terrifying haunted house near Denver before our highly-anticipated Halloween costume party, Coloween.
City of the Dead
Located next to Asylum, City of the Dead focuses on the un-dead side of horror genre. If you're into zombies — or terrified of them — you'll surely find this to be one of the scariest / best haunted houses in Denver, Colorado. Buy your tickets to this Denver haunted hours starting at only $25 beginning September 20th through the first weekend of November.
Reinke Brothers Haunted Mansion
Off the beaten path in Denver's Littleton neighborhood you'll find Reinke Brothers Haunted Mansion. This awesome costume store is also known for having one of the best Denver haunted houses. Swing by well-before Coloween to get some great costume ideas and give yourself a good scare while you're at it!
Best Halloween Parties
Coloween
Now that you've explored the best haunted houses in Denver, Colorado, it's time to find the right party for Halloween weekend!
Coloween at Stockyards Event Center
is by-far the most anticipated Halloween party in Denver. Each year, Coloween brings Denver one of the most incredible Halloween events. Featuring an expansive new venue, retail shops, dance floors — and DRINKS INCLUDED — This Halloween event boasts plenty of haunted house décor for guests to explore. The marketplace-takeover features live local artists, large dancing and seating areas, and an excellent drink selection. Get your tickets to the best Denver Halloween experience imaginable! Doors open at 9pm on Saturday, October 30th 2023. One of the Best Halloween Events in Colorado – This party's Halloween aesthetic will blow your mind
Buy your tickets to Coloween while you still can to secure your place at one of the world's best Halloween parties and costume party in Denver (drinks included)!