It isn't every day that a party includes multiple open bars with live entertainment. When it comes to 2023 Halloween events, Denver has no shortage of parties for you and your friends to attend. With frightening art installations, sexy dancers and three large ballrooms, Coloween at The Curtis delivers the best Halloween activities at a very reasonable price.
Halloween Events Denver
Rather than partying in a cramped bar in Downtown Denver, being poked and prodded by props and people, why not upgrade your Halloween experience this year with Coloween 2023. The Collective 360 and the Coloween team work tirelessly to create some of the best Halloween activities Denver has ever seen. While there are a handful of terrifying haunted houses, bars and nightclubs hosting Halloween events, Denver party-goers end up spending more money and time bar-hopping / pushing through large crowds than actually enjoying Halloween.
Get Your Drink-On!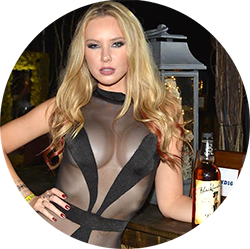 If you're looking for an epic Halloween party that won't make you break-the-bank on booze purchases, then Coloween 2023 at The Curtis Hotel is your destination. You won't have to worry about standing in long lines at the bar to order your drinks; Coloween staffs 28 bartenders throughout the venue in order to keep your glasses full all night. Each open bar is fully stocked with premium liquor as well as specialty cocktails from Coloween's official sponsors, such as Blackheart Rum and Svedka Vodka.
Swanky Digs
The Curtis Hotel offers Stay-and-Play packages so you and your friends can drink as much as you want without having to worry about getting home. Not to mention this fierce party is held at one of the classiest and most unique hotels in Mile High City — The Curtis Hotel. Boasting an impressive three large ballrooms with festival-quality audio and lighting, the complete hotel-takeover occupies over 25,000 square feet of entertainment providing an adult playground for the best Halloween activities in town.
Costume Chaos
As one of the state's premiere costume parties, the Coloween costume contest inspires some of the most gung-ho costume-makers to the competition. Hosted by Backheart Rum's Tiffany Toth, this year's contest will be sexier than ever. If you're looking for some killer costume ideas this year, be sure to check out these sexy Halloween costumes as well as the tackiest Halloween costumes for 2023.
If you're asking where to find the best Halloween events, Denver's Coloween at The Curtis has your answer. So what are you waiting for? Buy your tickets to Coloween — one of the world's top Halloween parties — before ticket prices increase!